Head Teacher's Update 28th February 2022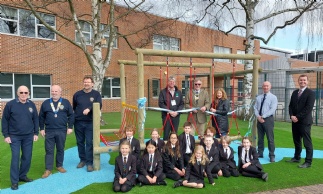 Covid-19 update and MSPTA support
Dear Parents and Carers,
I hope that you have all had a good weekend.
Last week was our first week back after the half-term break. The break was much needed by students and staff alike after a busy start to 2022. In early January the media was full of the emergence of the Omicron Covid-19 variant. There was even speculation that schools would not reopen after the holidays but thankfully, this did not come to fruition, and we had a successful term supporting our students to be the best that they can be. We even managed to put on a school show – Les Misérables! Many of you will have seen it or heard about it. It was overwhelmingly emotional to see so many of our students perform to such a high standard – it really felt like we were moving out of the pandemic. In addition to Les Misérables we have had the return of sporting fixtures which has seen teams excel in a variety of disciplines. Only last week the year 8 rugby team won the Northern Cup after three wins and a draw.
This summer, we are expecting to see the return of public exams. Unbelievably, the last time that a full series of exams took place was in 2019 – last decade. It now seems certain that year 11 and year 13 will be sitting exams to achieve their qualifications. Last Friday was 80 days until the first exams in the main hall. It is amazing what can be achieved in 80 days – we all know the Around the World in 80 days story – and I know that students are working hard to perform at their highest level come the summer.
Covid-19 Changes – nationally and in school
As you will be aware from the media last week there have been updates to the Covid-19 protocols as we begin the transition to 'living with Covid-19'. In summary these are:
The guidance for secondary school staff and students to test twice weekly has ended.
From 24th February the Government have removed the legal requirement to self-isolate following a positive test. Adults and children who test positive will continue to be advised to stay at home and avoid contact with other people for at least 5 full days, and then continue to follow the guidance until they have received 2 negative test results on consecutive days.
As a school we will be advising students and staff who are displaying a symptom of Covid-19 to stay at home and get tested. If they test positive, then they should remain at home and follow the above guidance.
In school, we are making some alterations to our operations in light of this. The one-way system has allowed for a smooth flow of students around the school, and we wish for it to remain, however, with exam season beginning next term there is a need to bring the Hall Breakout Space back into circulation as an exam space. From today, the upstairs corridors have become two-way. The staircases will remain one-way as will the downstairs corridors. The preference will remain for students to circulate the building outside and classrooms that have external doors will continue to use these as entrances and exits.
This change to the one-way system will coincide with a focus on punctuality to lessons. Students will need to move swiftly to their next lesson and the changes to the one-way system will help. We have introduced some warning bells which are to prompt students to begin to move to their lessons.
When we reopened after the period of Covid-19 lockdown we introduced 'year group toilets'. These were changed once we removed year group bubbles. Many students have told us that they prefer these identified toilets, and consequently they have been reinstated.
We have also issued duty staff with high-visibility jackets. Although we always have staff on duty before and after school as well as at break and lunch times it can be hard for students to identify who they are. These jackets will ensure that students are aware that there is an adult presence to maintain student safety and is someone that they can speak to if they have any concerns.
MSPTA – Junior School plus 50:50
Many of you are aware that the MSPTA is an active organisation that raises funds to support the school. Last week we opened a new activity centre in the junior school playground (see picture above) that we would not have been able to purchase without the MSPTA actively fundraising and seeking financial support. You can help the MSPTA, and we hope that you will.
50:50 Draw
For £10, you could be in with a chance of winning some lovely spending money. Last term, three winners shared over £800. With a first prize win of just over £400.00!
To join in, log into Parentmail and go to 'Payments' then 'Shop'. The £10 entry for the 50/50 draw should appear here. Half of this fundraising goes into the prize draw, which you could win, and the remaining half benefits our pupils. Full draw details and other ways you can support our fundraising are here.
In addition to the 50:50 I would urge you to choose 'Southwell Minster School Parent Teacher Association' if you shop via Amazon. At no extra cost to yourself the MSPTA will be given a donation after your purchases – the MSPTA won't know what you've bought! To sign up please follow the instructions in the drop-down box below.
Many thanks
Ben Chaloner - Head Teacher
Amazon Smile
If you're an Amazon shopper, there are two ways to support our school without it costing you a penny. This is Amazon's way to give something back to charities, and you get to choose your preferred cause. If you use the smartphone app, it's really straightforward. On the app, go to settings, which is the three horizontal lines in the top left corner, by the Amazon logo. Scroll down to 'settings', then 'Amazon Smile'. Please choose 'Southwell Minster School Parent Teacher Association' and then select 'ON' next to 'generating donations'. If this last step isn't completed, it won't work. Thereafter, every time you use the app, Amazon will donate to our school.
Conversely, if you're Amazon shopping at a laptop/PC or browser, then please go to https://smile.amazon.co.uk/ch/516332-0 This enables you to select our school. Thereafter, you'll need to shop through https://smile.amazon.co.uk rather than using the regular www.amazon.co.uk website. Basically, you'll have to type 'smile.' instead of 'www.' before the rest of the amazon.co.uk website.