Initial Teacher Training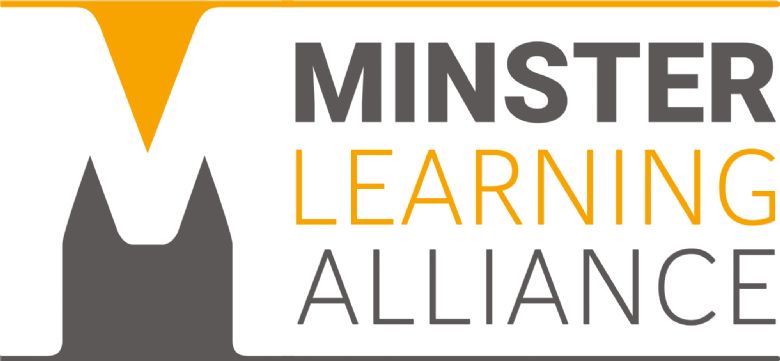 Initial Teacher Training with The Minster Learning Alliance
in partnership with Nottingham Trent University

Post Graduate Certificate in Education (PGCE)
Training Year 2024-25
The Minster Learning Alliance is a large community of schools around Nottinghamshire who work together to train the next generation of teachers. Our schools include Infant and Nursery, Junior, Primary and Secondary schools in urban, suburban and rural areas. We facilitate training for up to a hundred trainees per year with schools that we have worked with for over a decade. Our training is led by experienced facilitators who are also current teachers – we can therefore offer informed and relatable insights to support your development as a teacher.
We have led initial teacher training for over a decade, working with trainees from both Primary and Secondary phases in over 60 schools in Nottinghamshire. We have developed close partnerships with our partner schools who are invested in offering high-quality school-based training and opportunities. Our Mentors and Lead Mentor team are experienced teachers, sourced from schools with a proven track record of supporting teacher development.
We have an established and successful partnership with Nottingham Trent University (NTU), and our course offers trainees 'the best of both worlds': the opportunity to be taught by specialised university lecturers alongside bespoke in-school training within an Alliance of schools. We work as a Lead Partner of NTU to:
Undertake assessment of your application for training and to place you within a suitable placement school,
Provide you with a personal in-school mentor, in the same key stage (Primary) or subject (Secondary),
Provide you with a lead mentor, who will support your mentor and facilitate phase- or subject-specific training through visits and feedback,
Deliver Intensive Training and Practice (ITAP) weeks, where you will explore key elements of teaching and learning, and
Work in partnership with NTU to support you throughout your training year and beyond.
Recently, 95% of our trainees have successfully qualified and secured full-time posts within 6 months of completing teacher training. A large proportion of our trainees are employed by their base school, or at other schools within the Alliance. We are proud of our approach to training, which includes:
Integrated delivery of your PGCE course alongside Nottingham Trent University,
Bespoke support from an experienced in-school mentor and a team of Lead Mentors,
Co-ordination of school placements based upon trainee preference and a varied experience of schools,
Opportunities to experience a full range of teaching scenarios, including SEND experiences and a fully-funded residential trip if desired,
Support with wider issues such as mental health and work-life balance, and
Support in applying for your first teaching role.
In addition, we facilitate Early Career Framework training across Nottinghamshire, offering you the opportunity to continue your further training with us in your first two years as a qualified teacher.