Professional Learning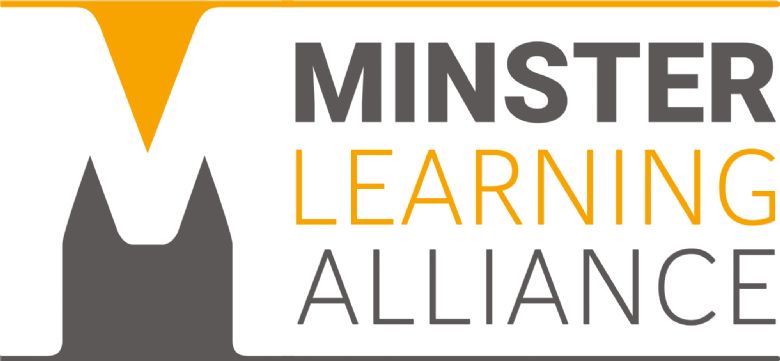 One of the core strands of the Minster Learning Alliance is offering a range of school-based Professional Learning opportunities. We run programmes for teachers, teaching assistants, middle and senior leaders, support staff, and governors, as well as programmes that address particular themes.
The following development opportunities will be available from September 2023:
Introduction to Leadership Programme - Bookings now open!
Leadership Development Sessions
2. TEACHING AND LEARNING DEVELOPMENT
The Professional Teacher Programme
4. FURTHER TRAINING OPPORTUNITIES
Mental Health First Aid Certificate
Supporting Positive Mental Health in Schools
Behaviour Management for TAs and Cover Supervisors
Refresher Course: Managing Safety for Head Teachers and Business Managers - Bookings now open!
Midday Supervisor Development - Bookings now open!
5. NETWORKS & PARTNERSHIP MEETINGS
Cross-Phase:
SEND
Mental Health and Well-Being
Christian Distinctiveness
Business/Office Manager
Primary:
Art - Bookings now open!
Computing
Curriculum
Design & Technology
English - Bookings now open!
Early Years/Foundation Stage - Bookings now open!
Maths - Bookings now open!
Music - Bookings now open!
PE - Bookings now open!
Science
MODERATION GROUPS
Early Years/Foundation Stage - Bookings now open!
Key Stage 1
Key Stage 2
ANY QUESTIONS PLEASE CONTACT:
Trish O'Malley
Professional Learning Coordinator
Minster Learning Alliance
p.omalley@mitretrust.org.uk