Futures first careers expo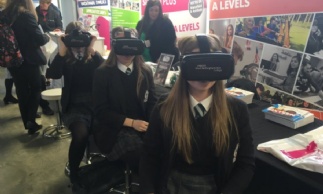 Our Year 11 students travelled to Newark Showground to attend the Futures First Career Expo on 6 November.
Students spent the morning exploring potential post-16 and post-18 education and career routes with over 60 providers, including local colleges, universities, employers and apprenticeship providers. Students enjoyed speaking to organisations about their next steps and were able to engage with demonstrations, interactive activities and seminars from a range of speakers.