Parent Governor Election - November 2022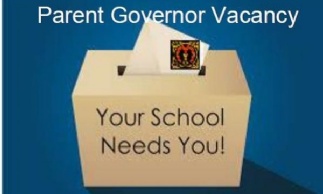 We have received seven nominations for the position of Parent Governor. As there are only two vacancies an election has been called.
Ballots will be conducted electronically. All parents and carers who are entitled to vote will receive an email with a link to our confidential voting system, example below. Each email address will receive a unique code which is built into the 'vote now' button on the email. As a result of these codes being unique and randomised, we are unable to identify individuals and their vote. If you do not receive this email, or do not have the facility to vote on line, please contact school.
All votes will need to be cast by no later than 10.00a.m. on Monday 21st November. Votes received after this time will not be counted.
Ben Chaloner
Head Teacher/Returning Officer