Head's Update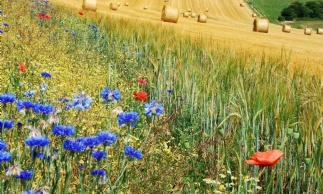 Update including end of term arrangements and staggered start for the autumn term.
Dear Parents and Carers,
As we approach the end of the academic year, I reflect upon what a journey it has been for the school. It was only in January that students returned following the Christmas break wearing face coverings in lessons, windows open for ventilation and the one-way system in operation around the building. Since then, we have seen a relaxing of covid measures both in the school and across society. It has meant that for the first time since 2019 students in year 6, 11 and 13 have completed exams for their SATs, GCSEs and A Levels respectively. Alongside this we are in the midst of a number of school trips taking place including visits to Twycross, York and Dovedale. The Junior School have just returned from their three-day residential to PGL and fieldwork visits are taking place in years 10 and 12. It is warming to see these events taking place once again.
Last week many students demonstrated their acting skills in adaptations of Shakespeare's work, and we have further performance showcases upcoming. There has been sporting success with the year 10 boys' football team being crowned county champions with a stunning 4-2 victory against Carlton Academy. The Minster School is a place where we want our students to be able to develop their skills and talents across the spectrum – whether academically, through the arts and sport or through languages and creativity.
Last week, the year 6 students received their results from the SATs that they completed in May. We are so proud of their excellent achievements which are testament to all the children's hard work and endeavours. Whilst these results are a snapshot at a moment in time, they are rich reward for the children's efforts over a turbulent period of schooling. Congratulations to all of you!
Earlier in the year we carried out parent survey to which we had 587 responses. Thank you so much in taking the time to complete this – we value feedback from families as it is vital in helping us to continually improve our provision for students. As a senior team we have spent time analysing the results, including the free text answers that many of you gave. From the results that we received, it was heartening to hear that 95% of parents believe that The Minster School provides a high-quality education for their child and that 91% of parents would recommend The Minster School to another parent. 89% felt that there was a good level of care and support for their child and 88% felt that teaching challenges their child to extend their learning. We were pleased to receive such a positive acknowledgement of the hard work that goes on at the school but have also reflected upon the areas where we can make further improvements. Often these are individual cases that are causing a particular concern, but we will continue to review upon how we can work with families to achieve the best for our students.
Whilst I am writing to you, I would like to take this opportunity to inform you of the end of term arrangements and those for the start of the autumn term in September.
End of Term Arrangements
The Summer term will end for all students on Tuesday 26th July 2022 at 12:50pm. The school buses have been arranged for this earlier time and will be departing from school at approximately 1:00pm. Please note that if your child uses a service bus to travel to and from school (for example the 26 or 28) they should check the timetable for their individual route to seek a suitable alternative.
Start of Term arrangements.
As we look ahead to the start of the Autumn term 2022, there will be a staggered start for students.
Students in years 7 and 12 will begin on Friday 2nd September 2022.
All other year groups will begin on Monday 5th September 2022.
Students must ensure that they are onsite for 8:47am on these days, as is the case for a normal school day. Full school uniform must be worn and details of this are available on the school website: The Minster School - uniform list
Many thanks for your continued support throughout this year. I wish you a relaxing and enjoyable summer break and look forward to working with you next year.
Ben Chaloner - Head Teacher