Weekly Update 1st February 2021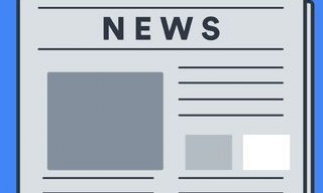 Update regarding school reopening, exams and options.
Dear Parents and Carers,
It's the 1st February and as I write this at 5pm I can see that the days are starting to get longer. Outside the window it is early dusk whereas this time two weeks ago it would have been darkness. It is a sign that spring is on its way and with it, hopefully, better times for us all.
Last week Boris Johnson announced that the earliest that we can expect schools to reopen is 8th March 2021. He was clear that this is the earliest date and that it is dependent upon a number of factors including the vaccination programme and the capacity within NHS. We continue to look forward to having our students back onsite and prepare for their arrival. Once the government announce a return, we will communicate with you our arrangements and plans for onsite learning.
During this time, we continue to have onsite provision for the children of key (critical) workers and vulnerable students. Please do bear in mind that if you can keep your child at home then you should do so. This is in line with the government's request to minimise social contact and thus reduce the number of Covid-19 cases. I do understand that home schooling is challenging for students and families but please remember that it is not something that we have chosen to do – it is something that is in the best interests of reducing the transmission of the virus. For those of you that are accessing the provision please be aware that half term is the week commencing 15th February 2021. During that week the school site will be closed and there will be no provision for students onsite or at home. Learning will recommence on Monday 22nd February 2021.
For those students due to complete GCSE and A Level exams this summer, the consultation on the process has now closed. The media is reporting that the response to the consultation has been unprecedented with this thought to be the largest consultation that the Department for Education has carried out. We are expecting the outcome of the process to be announced at the end of February. Mr Partridge is producing a video message for the affected students that will be shared later this week. It will include the key points of the consultation and how this affects our students. In the meantime, it is worth noting that it seems highly likely that there will be some form of assessments in the summer term that will help to inform the teacher assessed grade. It is therefore imperative that students continue to work hard and participate in their learning throughout this period.
Our students in Year 9 are beginning the options process this week. On Wednesday there is an online information event and this will be followed by an online parents' evening on Monday 8th February. Please keep an eye on your emails for further details.
Take care and stay safe.
Mr Chaloner
Head Teacher