Weekly Update 18th January 2021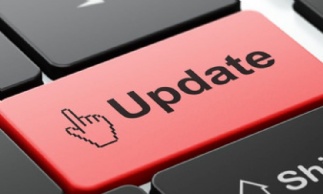 Remote provision, online safety, mental wellbeing and Ofqual consultation
Dear Parents and Carers,
As we settle into the third week of remote provision, I realise that the challenges of home schooling do not get any easier. Besides the battles with technology and understanding of content, student motivation can tend to wane. How do we keep our children engaged? Unfortunately, there is no magic answer but sometimes the simple things help. For example, it can be through taking an interest in what has been taught, asking questions to find out how things are going, and simple rewards – like making them a cup of tea – that can make all the difference.
Remote Provision
We understand how important it is that students are getting feedback on their work. This allows teachers to monitor student engagement and for students to realise that someone cares about the work they are doing. This week sees us begin to use Teams Assignments with our students. This gives students the opportunity to submit work for feedback thus allowing us to check upon their understanding and engagement for remote learning. At Key Stage 3 this will be the submission of a piece of work that they have completed during the lesson whereas at Key Stage 4 and 5 this will be at the discretion of the teacher. Students have been provided with a tutorial as to how to use this and there is a parent tutorial available at https://youtu.be/v9K6M2gZFE8 should you wish to view it too.
Alongside curriculum lessons we are offering a tutor programme to support our students in line with the school's Church of England status. Students will access a recorded Act of Worship, a Thought for the Week, live student notices and a live session with their tutor each week.
As a guide to what the remote provision offer is, we have produced a booklet for each year group outlining what is happening. You will have received these by email previously but the updated versions are now available on our website at https://www.minster.notts.sch.uk/remoteprovision. The first page of each guide identifies any updates since they were first issued, and we will communicate with you any further updates as time goes by.
Online Safety
With your child spending a lot of time completing their learning online it is important to remain vigilant and discuss Internet safety. At the bottom of this page is a useful document gives you some tips as to how you can help provide a safe online environment and how to report any concerns.
Children's Mental wellbeing
At this time you may also find that our children's mental health can suffer. The change of routine and isolation from their friends can all have an impact. As parents it can be hard to begin open conversations and know how to identify or support any concerns. The guide at the bottom of the page shares six pointers that may help support whilst also providing contact details for organisations.
GCSE and A Levels 2021
On Friday Ofqual released their consultation into alternative arrangements for the awarding of GCSEs and A Levels this summer. They are suggesting that teachers assess students in May and early June and then submit grades by the mid June. There would be a quality assurance process carried out by exam boards throughout June. Whilst there is still much uncertainty whilst the consultation takes place what is clear is that students in year 11 and 13 need to continue their academic education this year. These students need to continue to attend lessons, complete work and meet deadlines as required in order to achieve the grades that they deserve. If you wish to look at the consultation in full it can be accessed here https://assets.publishing.service.gov.uk/government/uploads/system/uploads/attachment_data/file/953000/6743-1_GCSE__AS_and_A_level_grades_should_be_awarded_in_summer_2021.pdf. A shorter article that outlines the main proposals can be found at https://schoolsweek.co.uk/the-2021-summer-exams-plan-everything-you-need-to-know/
Many thanks for your continued support,
Ben Chaloner - Head Teacher