Important End of Term Update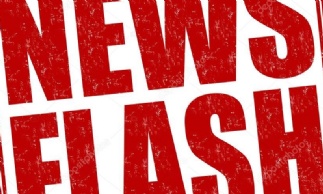 Dear Parents and Carers,
Further to my communication yesterday I am writing with some important updates in light of the government announcements this week.
Changes to the start of spring term
The government have announced that secondary schools can take Monday 4th January 2021 as an Inset Day. We already had an Inset Day scheduled for that day, but we have had to suspend the programme of work that we had planned. This will mean that there will be a further Inset Day to be taken at a later date in the year.
The government have also advised that secondary schools should make a phased start back to onsite provision. In compliance with this request we have made alterations as to when students should return to the school site for their learning.
On site learning will begin for students in years 3, 4, 5, 6, 11 and 13 on Tuesday 5th January 2021 at 8:50am.
On site learning will begin for students in years 7, 8, 9, 10 and 12 on Monday 11th January 2021 at 8:50am. Remote learning will be in place for students in these year groups between 5th January and 8th January inclusive.
Key Worker Provision
Provision for key worker children will be put into place between 5th January and 8th January inclusive. Students will be supervised in computer rooms where they will access the same learning as their peers at home.
It is important that you pre-book key worker provision through the form below. This needs to be completed by 8pm on Saturday 2nd January 2021.
https://forms.office.com/Pages/ResponsePage.aspx?id=UV2y8YljBkW5U3eUuqe8iAvyFwpY45VOqC7NE3nEoLtUQlhERTdXRDFQUUxROEEzM1FGVldFVVQxRy4u&wdLOR=c26FB375F-9F9B-DE4A-BD69-A2434093FC1D
Remote Learning
For students that are in years 7, 8, 9, 10 and 12 learning will be online. This will include live lessons, the use of Microsoft Teams and independent tasks. Full details of this provision will be communicated to families on Monday 4th January 2021.
If you have concerns about accessing online learning, then please complete the form below.
https://forms.office.com/Pages/ResponsePage.aspx?id=UV2y8YljBkW5U3eUuqe8iAvyFwpY45VOqC7NE3nEoLtUMkhINE9MQlI2VkE3M1ZRRlJUV0RDQ1BPTy4u
Covid-19 Testing
We have been advised that the government are making available additional Covid-19 testing to schools from the first week of January. This will include the lateral flow tests to be used for routine testing of staff and serial testing of close contacts. At this stage information is limited. We have not yet received any tests, extra PPE or a date for arrival for these items. Due to this I believe that it is unlikely that we will be carrying out these tests in the first week of January. We will, nevertheless, begin testing when we have the full information and put an implementation plan in place. We will communicate with you again once we know more.
Reporting Positive Covid-19 Cases
Schools have been asked to remain on call for the first 6 days of the holiday to help track and trace close contacts in relation to a positive Covid-19 case. If you child tests positive and has been in school the 48 hours preceding symptoms or a positive test if there were no symptoms then it is important that you contact the school so that we can identify close contacts that will be required to self isolate.
To report the positive case please complete the form below:
https://forms.office.com/Pages/ResponsePage.aspx?id=UV2y8YljBkW5U3eUuqe8iJYxgEbQNWxEvey1ys2a3YRUQkI0MVdDNjE1MzhBOUNJRlk5RVVSTzEyRy4u
Further Communications
It is likely that you will receive further communication over the Christmas Holidays. We will try to keep these to a minimum and towards the end of the holidays. Obviously, this will depend upon any further government announcements.
I am sorry for this last-minute communication and do hope that it does not disrupt your plans. Often, we first hear of these changes through the media at the same time as you and so we do not have any forewarning in order to prepare or communicate with you.
As for now, it is the Christmas holiday! May I once again wish you a peaceful and happy Christmas. Thank you so much for your support throughout what has been a very challenging year for everyone.
Yours faithfully,
Ben Chaloner – Head Teacher