Parent updates and Leadership Developments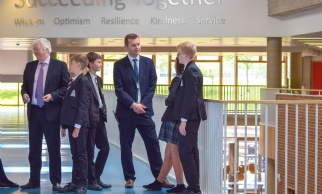 Information about mock exams, accessing homework, lunch and break arrangements, year 7 tests, reports and the appointment of a Head Teacher and Trust CEO. Also the latest edition of The Works newsletter.
Thank you to all families for their ongoing support, to staff for their sterling efforts and to the students who have been outstanding in their demonstration of WORKS virtues. We have been far more successful together than we could possibly have hoped given the challenges faced and the changes made in school.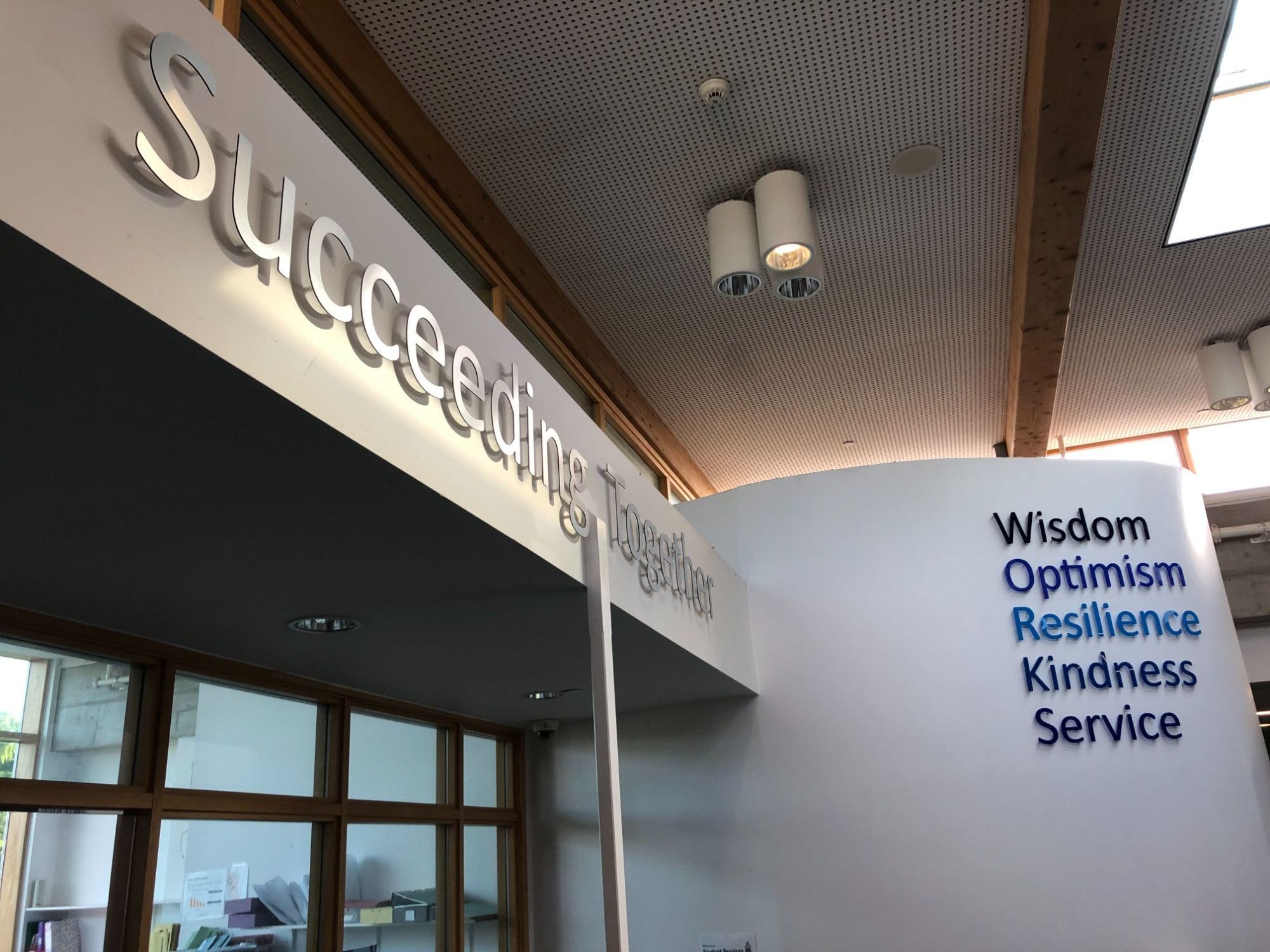 Arrangements in school and social distancing reminder
Our arrangements in school are working well and we continue to remind students about social distancing every day. Help at home is appreciated in reinforcing the message that, even though students are close together in class, they should maintain social distance at other times when the opportunity arises. In particular this is at lunch and break times and on the way to and from school.
With the restricted space available, students will continue to be outside at lunch and break even as the weather gets colder and if it is raining or windy. We do have emergency plans for really bad weather but this will only be used when absolutely necessary. Families can help by making sure students come to school with an outdoor coat. They can also bring umbrellas if they wish. We will continue to make the best use of the facilities we have but must make sure we are outside when possible to help prevent the spread of Covid-19.
On the whole students have responded really well to our arrangements and are contributing to a healthy school environment.
Confirmed cases and how you can help
Sadly The Minster School, like many others, has experienced some confirmed cases of the virus and we have good systems in place to contact trace in school so that the fewest members of the community are affected. However, in some cases students have been affected by their contact with others outside school. I have been asked to remind all families about the national rules with regard to isolation and gatherings:
If students are sent home because they have been identified as a close contact of a diagnosed Covid-19 case they must remain at home for 14 days and must not go out or meet up with others outside their household. They should also distance as much as is practical within the household.
Getting a test for someone without symptoms who is a close contact will not mean they can come back to school sooner. They must complete the 14 days.
If a student develops symptoms they should be tested as soon as possible and must be kept home for 10 days or until a negative test result and the symptoms have gone. The school must be kept up-to-date with regard to the situation.
A letter from the NHS and Public Health for parents and carers in all schools can be found at the bottom of this page.
The following sections may not be relevant to all - click on any you need to find out more information...
Plans for mock exams - GCSE and A-Level

Students will be sitting mock exams this year, following a similar timetable to previous years. This means Year 11 will sit mocks in December and Year 13 in January. We also plan to hold mocks for year 10 and 12 in the summer term, although these will need to be flexible around any changes to the GCSE and A-level examinations. Mocks will be comprehensive exam papers, sat in exam conditions, to support students preparing for their exams. Detailed exam timetables will be published to students ahead of their mocks.
Answers to possible questions
Will you delay due to disruption e.g. isolation of classes or year groups?
Not unless we feel there is no other choice e.g. if the isolation of a large number of students happens in the exam window. It is impossible to predict how the next six months will go, delaying now seems just as likely to run into different problems later. We are tracking carefully where students are off school due to isolating, and will ensure this is recorded along with results of assessments. We are working with staff to ensure there is regular assessment throughout the year to ensure we have an accurate picture of student attainment.
How will mocks be used to decide grades if exams are disrupted or do not go ahead?
Part of the difficulty with the previous nine months is how much change there has been in ideas and policies around schools. So in truth, we don't exactly know. Our belief is that it is very, very unlikely that there would be a move to use mock grades on their own to award final grades to students if exams cannot go ahead. What is more likely is that if exams cannot go ahead, or are disrupted, mock grades would be used along with other assessments and classwork to decide final grades. This is similar to the process this year.
Will there be other mock exams this year?
We are currently planning to have a further GCSE mock in English and in Maths during March. Other subjects and year groups will conduct regular lesson based assessments. Depending on arrangements for exams next year we may change our programme. We will inform parents and students if we do.
How will students be supported to prepare?
Individual subjects will work on specific revision and exam preparation materials. Year 11 tutor groups will also work through more general study and revision guidance during tutor time after half term. Students all have access to GCSEPod, which is an excellent tool for quick, ongoing revision in many of their subject areas.
When are the real exams taking place?
Details have not yet been confirmed. We have been told this information may come to schools in October and it may be that exams will be delayed – moving from May/June to June/July. We will confirm as soon as we know.
Mr Partridge
Assistant Head - Exams and Achievement
Reporting to parents

A move to electronic school reports
This year all reports will be sent home electronically through e-mail, rather than printed and handed to students as in the past. We trialled this system during the closure period and found it to be a much better way of sharing information with you. If there is any reason you cannot receive reports this way please contact the school office.
Year 7 CATs tests
You will see in our calendar that 'Year 7 CAT and NGRT tests' are due to go ahead in October. We will be sending year 7 parents more details shortly. In brief, this is a series of in-class assessments which test different aspects of a child's ability. The outcomes of these tests provide an indication of students' learning styles, which allow teachers to plan and structure work appropriately to meet the learning needs of all students and where students may benefit from more support with their learning. They are also used to inform our target setting process.
No preparation is necessary for these assessments, and no previous experience or knowledge is required to take them. Year 7 students shouldn't worry about these tests - they are tool for us to make sure we help students effectively.
Help and advice - our homework system

All homework in school is set via Show My Homework - an online tool. To check this students can either log in via the website or download the Satchel:One app. To log in students need to click on the 'log in using office 365 link' towards the bottom of the log in page (see below). This allows them to use their full school email and their school password.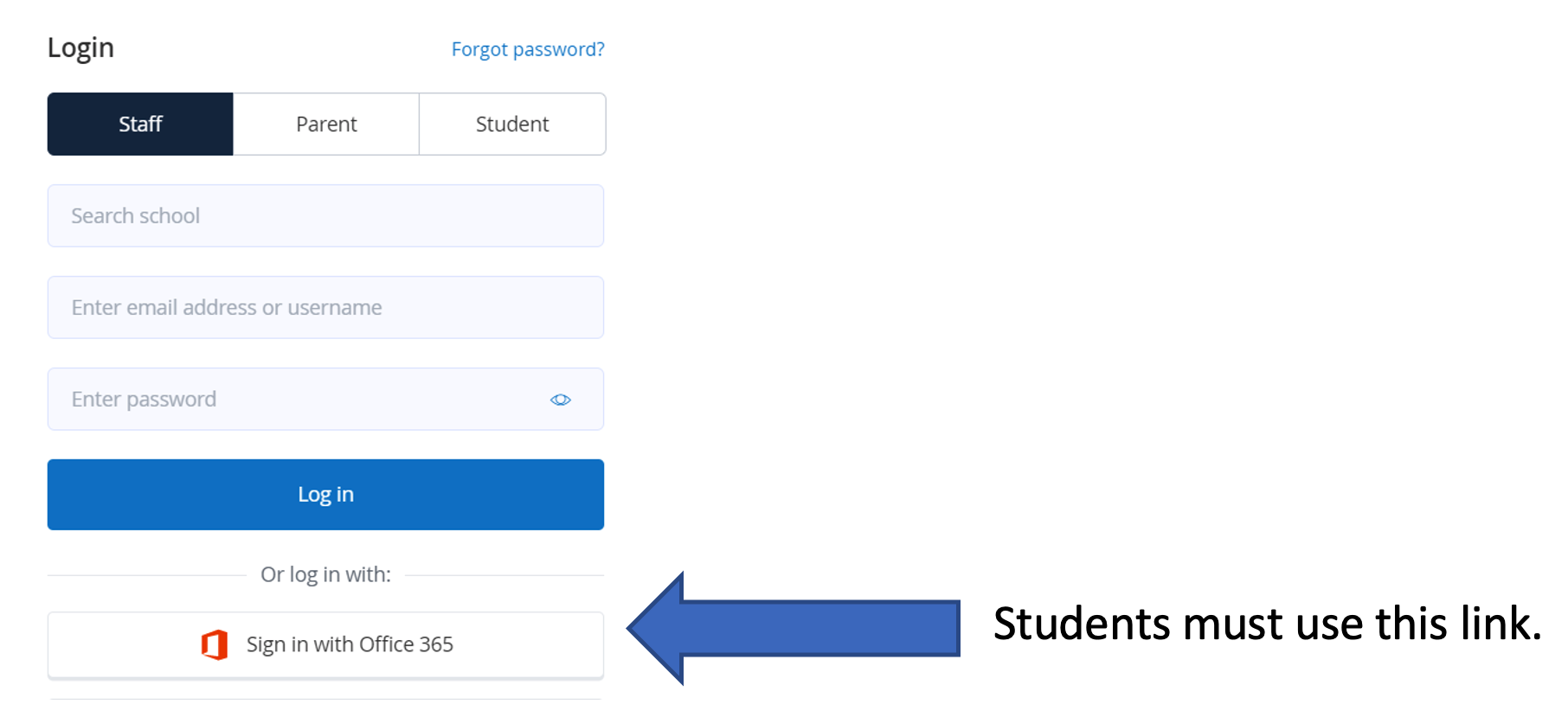 In addition to this any parent who has not yet set up an account can do so. If you want details for your parent account please contact Mrs Lyons on n.lyons@minster.notts.sch.uk
Leadership developments at The Minster School
After October half term we are pleased to announce that Ben Chaloner, current Head of School at The Minster School, will be moving into the role of Head Teacher. Matthew Parris, the current Head Teacher, will be continuing his role as Chief Executive Officer of the Minster Trust for Education and will remain an important part of the school's future and success.
More details - leadership developments
After October half term we are pleased to announce that Ben Chaloner, current Head of School at The Minster School, will be moving into the role of Head Teacher. Matthew Parris, the current Head Teacher, will be continuing his role as Chief Executive Officer of the Minster Trust for Education and will remain an important part of the school's future and success.
The Trust now includes 7 schools working together in the local area and Matthew is looking forward to supporting all those schools to flourish and provide the very best education in all its facets to pupils. Established 2 years ago, the Trust is pleased to be growing, with National Church of England Academy and Lowe's Wong Infants due to join in coming months.
Ben and Matthew have worked closely together for the last 2 years at The Minster School. The school community is a very special one with many unique elements, a long heritage and a track record of success. All of these things are important for the future, alongside the desire to continue developing, improving and providing the best inclusive Church of England education.
"It has been a great privilege and honour to be able to serve The Minster School and its community for 6 years as Head Teacher. In moving into my CEO role fully, I am certainly sad to be leaving the school behind and will miss so many elements of daily life and headship. However, I am also pleased to continue as part of the school's future and to have established a Trust with The Minster School as its founder and at its heart. I will be working very closely with The Minster School, hopefully for many years to come, and look forward to all that will be achieved by Ben and the school in the future."
Matthew Parris
Chief Executive Officer
"I am extremely honoured to have been appointed to the post of Head Teacher at The Minster School. I relish the opportunity to lead the school to future success and am proud to have been given such a responsibility. Over the last two years I have had the privilege to work closely with Matthew allowing me to develop my understanding of the school and its community. It is clear that the school has a strong tradition of academic success, a strong staff body, fabulous students and supportive parents. I am keen to harness this energy as we strive to ensure The Minster School is recognised as a truly world class secondary school."
Ben Chaloner
Head Teacher
"We are delighted that Mr Parris has been appointed CEO of Minster Trust for Education and Mr Chaloner has been appointed Head Teacher of The Minster School, both taking up their roles from 1st November 2020. In the meantime, they will both continue their roles to ensure a smooth handover in these challenging times, with both making significant contributions to the success of The Minster School into the future."
Nigel Turner - Chair of Trustees, MITRE
Alan Wright - Chair of Governors
Latest edition of "The Works" newsletter ....