Half Term Wishes and Provision Update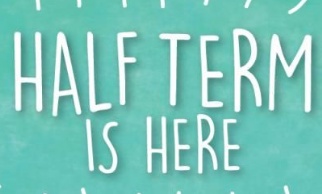 Wishing all families, students and staff well alongside latest updates.
Provision plans for after half term
For the half term week we would ask all students to take the opportunity for a well-earned break. No school work will be set but we have sent home another set of "Why Don't You" activities for families to dip into should they wish.
Years 7, 8 and 9
Recent information from central government has made it clear that for the majority of secondary students, schools will remain closed until September. This is tough for us all as we want nothing more than to restart our work her at The Minster School with you. This means online learning will continue every week and we will continue to add new elements, including recorded video elements, a variety of activity and a project-based approach. The teachers are so impressed with the resilience and determination of students and we will continue to recognise efforts through our Head Teacher and subject rewards. I would strongly encourage students to message their teachers if they need help or advice.
Year 6 and Juniors
According to government aspirations (and subject to final government decision on 28th May), we have planned to reopen the Junior School to year 6 pupils only from after half term. This could be from Wednesday 3rd June at the earliest. Thanks very much to Mr Burns and Mrs Britten for their preparations. To support this reopening for this small group of students the following arrangements are in place:
The pupils will be situated solely in the Junior School area
There will be a slightly altered start and finish time
Arrangements will be put in place for social distancing
Regular hand washing and hygiene routines will be implemented
Pupils won't be wearing school uniform
Activities will be suitable to minimise the sharing of equipment.
Full details will be sent to all year 6 parents taking up the provision by the middle of the half term week.
Pupils in years 3, 4 and 5 will continue to be supported with home learning by Mr Burns and Mrs Britten.
Year 10 and Year 12
Online learning will continue to provided for all students and will be the main method of delivery until the end of the academic year. We will keep adding new ideas and activities to help students maintain their impressive efforts.
There is more uncertainty about the onsite provision for these years as the government has yet to publish more guidance about what is expected - we are hoping to receive this soon and this will influence what we can do. However, we have worked hard to put together a provisional plan and have been working with staff to prepare. This has included an extensive risk assessment and planned adjustments to what we normally do on a school day. Your responses to our survey have helped too. Although we are unsure if we will be able to proceed, we as a school are hoping to offer some face to face time for all year 10 and 12 students from the week beginning 8th June. In overview as it currently stands:
One day per week of subject specialist provision for each student
Smaller cohorts in school on any given day
Small seminar groups of 9 students in a classroom
Designated outside zone for each small student cohort
Stringent hygiene routines
Altered timings of the onsite day - start at 10am and finish at 2.30pm.
We are exploring what transport is available but the safest option where it is possible would be for students to make their own way to school or be dropped off by car.
All parents of students in years 10 and 12 will receive an information pack in the week before reopening (whenever that might be) sharing details of all the above. This will be necessary reading for all before we return. My apologies that I cannot offer that definitive information until we are clear we will be able to proceed.
Other learning for students
Each week we are sending out a Thought for the Week and an online Act of Worship that we encourage students to watch and consider. Parents and carers are all welcome too of course.
Online tutoring has now commenced with an opportunity once per fortnight for small groups of students to meet online with their peers and tutors - students should keep an eye out for the invitation emails.
Year 11 students who are planning to return to the 6th form have transition projects and activities to complete. There will be follow up with these students after half term.
Warm wishes
In such difficult times so many people from the Minster School Community have shown terrific kindness to others, including to me personally. I would like to express my personal thanks to all those parents, students, staff and members of the wider community who have given me their encouragement and who continue to support our efforts. Not everything is perfect all the time and mistakes will be made but your faith in us goes an awfully long way.
We have a few messages for our students coming out in the next few days and early next week - these include the year 11 leavers video, a message from staff for students and a performance from the Junior School. Keep an eye out for those examples of how the Minster School Community continues to flourish. They will all appear on our YouTube channel. Also attached is out latest Works newsletter with wider updates and celebration of student efforts.
Wishing you all a restful, enjoyable and safe half term holiday.
Matthew Parris
Head Teacher