Special Edition of The Works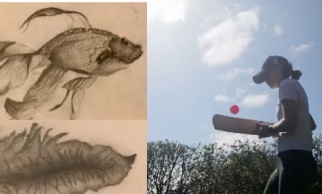 This edition of the newsletter celebrates the work of students during the school closures - it's amazing! There is also an update below about work being set for those joining the 6th form next year.
The Works latest edition
In this edition we celebrate the excellent work being done by students. Every day we receive superb examples from students and they are also sharing what else they are up to, including their engagement with music, physical activity and artistic pursuits. Keep in touch with us and them through:
Year 11 students returning to the 6th form
Early next week year 11 students who have opted to come back to our 6th form (good choice!!) will be receiving some bridging work for their chosen A Level subjects. This is an opportunity to engage in preparation for next year and get to know subjects a little better. We would encourage all students to engage fully with each set of activities over the coming weeks.
All students should keep an eye out through their school email accounts and parents may also wish to check in with their son/daughter to make sure materials have been received by the middle of next week. Your help in encouraging students to work on the activities would be really helpful, not only for us at school but also for them to make the best possible start to their A Level studies.
Wishing you all good health and resilience at home.
Matthew Parris
Head Teacher