Exam Grades and Act of Worship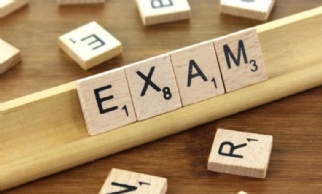 A reminder that school cannot share predicted exam grades and our latest Act of Worship for students at the start of this term.
Following the information sent on Friday and available here about learning this term, further information about the awarding of qualifications was also published by Ofqual. This is particularly relevant to families of students in years 11 and 13. The position has not fundamentally changed but here are some important reminders - we would be grateful for note to be taken.
Awarding grades for postponed exams - important
Teaching staff will be sending an estimated grade and a ranking to the exam boards at the end of this half term.
The school is using a wide range of evidence and teacher judgement to reach these decisions, together with rigorous standardisation and moderation processes.
Exam boards will also be undertaking extensive statistical analysis of the submissions made and they will make further adjustments based on their calculations.
Schools and teachers cannot share either the grades or the rankings with students or families. This is part of the national guidance.
Parents should not contact individual teachers to make such enquiries or to exert pressure on the estimates being made.
Exam results will be published by exam boards on the results days as published : Thursday 13th August for A Levels and Thursday 20th August for GCSEs.
It is appreciated that for some this is an anxious time but please honour the national arrangements put in place. It is in all our interests to make sure students are awarded a fair grade. Should grades be shared by schools or parents demand that information, it would be considered malpractice by the exams authorities.
Act of Worship at the start of the Summer Term
All students have been sent an email with a link to our first act of worship at the beginning of the Summer Term, led by Mr Parris. This can be accessed on YouTube here. Parents are also invited to listen to the key messages in the Act of Worship and to encourage all students to take the time to engage. This is an important way we can support the continued life of The Minster School community. Each week there will be a Thought for the Week, also on our YouTube channel and an Act of Worship on a specific theme. Thanks to all who put these together - we hope you find them helpful and a source for discussion at home.