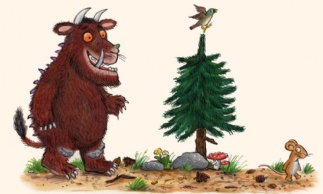 Axel Scheffler and Julia Donaldson have made some special cartoons and a book for younger children to help understand the Coroavirus.
The cartoons are great fun and help children understand what they need to do right now to keep themselves and others safe. They are an excellent stimulus for discussion. The full set is available at the bottom of this page and also at The Guardian
Axel Scheffler has also worked with Professor Graham Medley of the London School of Hygiene & Tropical Medicine with advice from two head teachers and a child psychologist to produce an illustrated explanation of Coronavirus - an interactive version is available through this link and a PDF download is available below.